We offer training in a wide variety of ratings, as well as endorsements for tail wheel flying and training for competition level aerobatics. You can train in one of our fleet aircraft, or in your own plane.  If you have any questions about flight training, please contact us! We'd love to help you with any questions about the training process.  If you're worried about the cost of training, our friends at Pilot Finance can help you reach your goals without breaking the bank.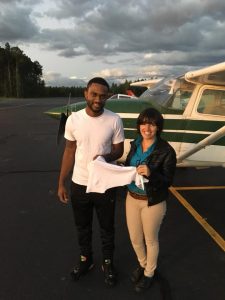 One of our trainers, Renee Brilhante, with a student after a successful first solo flight
Ratings we offer:
Private Pilot Certificate
Instrument Rating
Commercial Pilot Certificate(s)
Flight Instructor Certificate(s)
Services and special courses:
We can provide all of these services in either our fleet aircraft, or your personal aircraft.+
Biennial Flight Review
Instrument Proficiency Checks
Tailwheel Endorsements
Complex Endorsements*
High Performance endorsements*
Basic and intermediate Aerobatics
Aircraft Ferrying and other pilot services
+use of customer aircraft requires a maintenance record review
*with customer aircraft only

Garmin G-1000 Training
Students can now get checked out in the G-1000 glass cockpit system. The checkout program is 4 hours Total: 3 hours of ground instruction and 1 hour in the aircraft.  The program may be completed individually or in small groups. Please call for more information.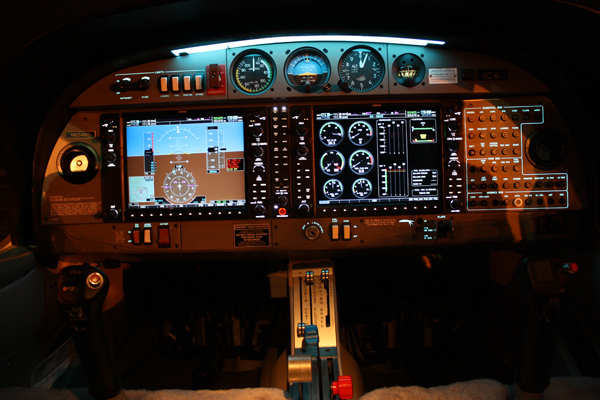 The Garmin G1000 equipped panel panel of our Diamond DA-40, N654MS, glows in the night as an instructor and student prepare for an instrument training flight.